presenting your business in a striking way!

Effective and budget friendly
Communication is often regarded as a budgetary capstone. Hard to measure, and yet, an essential part of your business strategy!

3R Business Development offers various budget friendly solutions to help you effectively convey your communication messages. Whether it involves creating catchy texts, slogans or business correspondence, or designing remarkable animations or webvertising.

Striking and unforgettable business presentations
Presenting your ideas, plans or other business presentations is a vital part of your communication. Naturally, this should be done as effectively as possible and you will want to create a striking and unforgettable impression on your customers or prospects.
From personal presentations to acquisition meetings. You can count on us when creating, setting up and executing your perfect business presentations to your customers or prospects!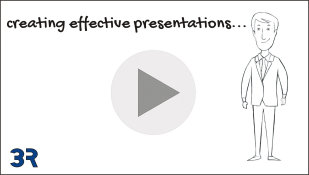 Website Design by 3R.

© 3R, 2021